Snøhetta - Landscape architect Tea Kvamme Hartman
Trælvikosen
The Norwegian Public Roads Administration has selected Trælvikosen as a stopping point along County Road (fv.) 17.
Architect:

Snøhetta - Landscape architect Tea Kvamme Hartman

Finished:

2022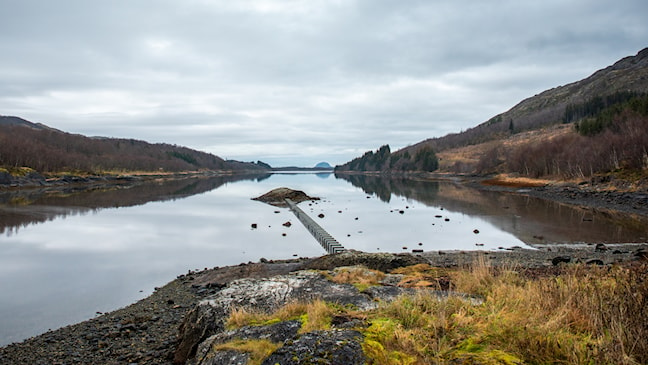 Here, a rest area is being established, inviting you to take a slightly longer break from the road and perhaps explore the wildlife on the shore.
The Stegasteiner project - "Stepping stones" - forms a precise and horizontal line of cubic stones across the sandy bottom and out towards the spectacular view. The stepping stones mark a tidal level; they are fully visible at low tide and completely gone at high tide.
One of the ideas behind the project is to highlight the slowly changing nature, and by setting the stage for contemplation encouraging people to prolong their visit to the area.
In addition to the stepping stones, the project also includes a gravel car park with room for 5 cars, two tables with benches and a gravel path between the car park and the stepping stones.