Haga & Grov AS Sivilarkitekter MNAL
Svandalsfossen
The Svandalsfossen waterfall is a well-known attraction located between the industrial town of Sauda and the Ropeid ferry.
Architect:

Haga & Grov AS Sivilarkitekter MNAL

Finished:

2006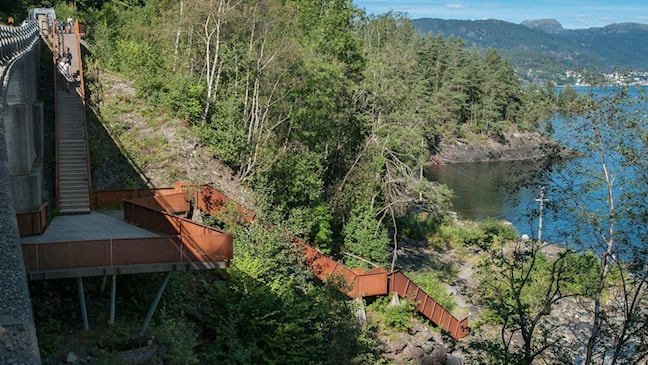 The waterfall is a magnificent sight when the river runs high. Here, rust-coloured stairs have been laid alongside the untamed rapids leading to the main cascade, continuing below the road leading to the fjord. From the road you can see only part of the river, but just a few hundred metres further up you can see the towering waterfall at close range. Paths take you through lush and enchanting vegetation to a sawmill dating from the 16th century and the old foundations of a house.