Mefjellet
At the rest area at Mefjellet you can experience both the majestic view over the mountains and the art of Knut Wold.
Architect:

Artist:

Knut Wold

Finished:

1997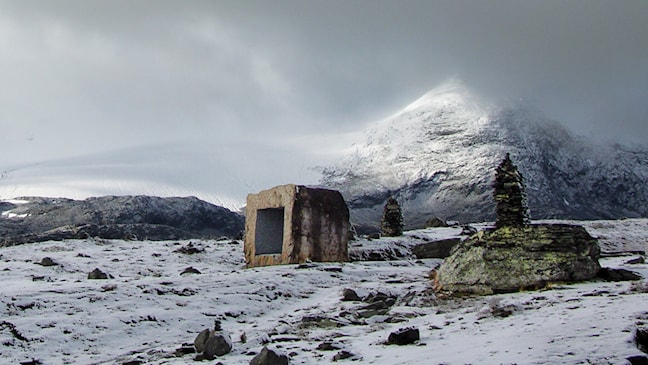 The rest area was created in collaboration with the architect Jan Olav Jensen and was the first point to be developed on the Norwegian Scenic Routes. The idea was to make the rest area into a large "nature gallery" to reinforce the panoramic view and the feeling of loftiness. The rest area at Mefjellet was designed as a terrace with natural stone walls. We placed a "cubist" stone sculpture of larvikite out on the plateau wich frames the Smørstabb pinnacles and the grandeur of the surrounding landscape.
Knut Wold is a Norwegian sculptor living in Stange. He studied at Alanus Hochschule der Kunste and Hochschule der Kunste, Berlin. Wold frequently works with objects in large masses of only partially worked stone.