Fossatromma at Vøringsfossen closed
Fossatromma at Vøringsfossen waterfall along the Norwegian Scenic Route Hardangervidda is closed to visitors throughout the 2022 summer season.
During the 2022 summer season, there will be considerable construction activity at Fossatromma, the area that is now being developed west of Vøringsfossen waterfall. NPRA Scenic Routes is therefore closing the car park and the surrounding area until 1 November 2022.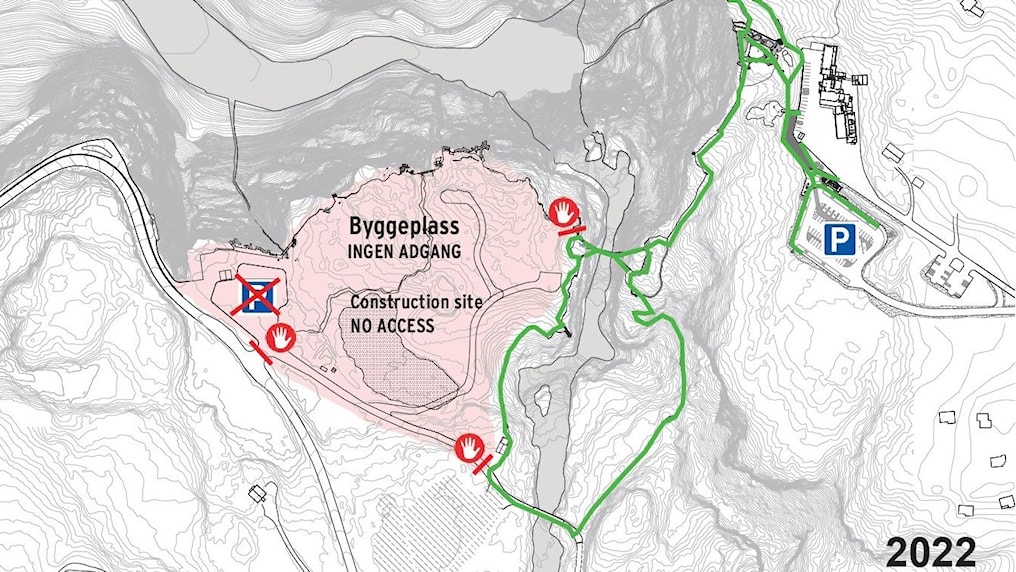 Vøringsfossen will still be accessible from Fossli, east of the waterfall. From here, the main viewpoint at Fossli, the step bridge and the old bridge across Bjoreio will be open to visitors.
The Norwegian Public Roads Administration regrets the inconvenience this may cause, but looks forward to welcoming everyone back to Fossatromma and the upgraded main viewpoint in the summer of 2023.