GJENDE SCENIC ROUTE FACILITY TO BE COMPLETED IN 2023
The Norwegian Public Roads Administration (NPRA) is now putting up a new architect-designed service building at Gjendeosen on Valdresflye.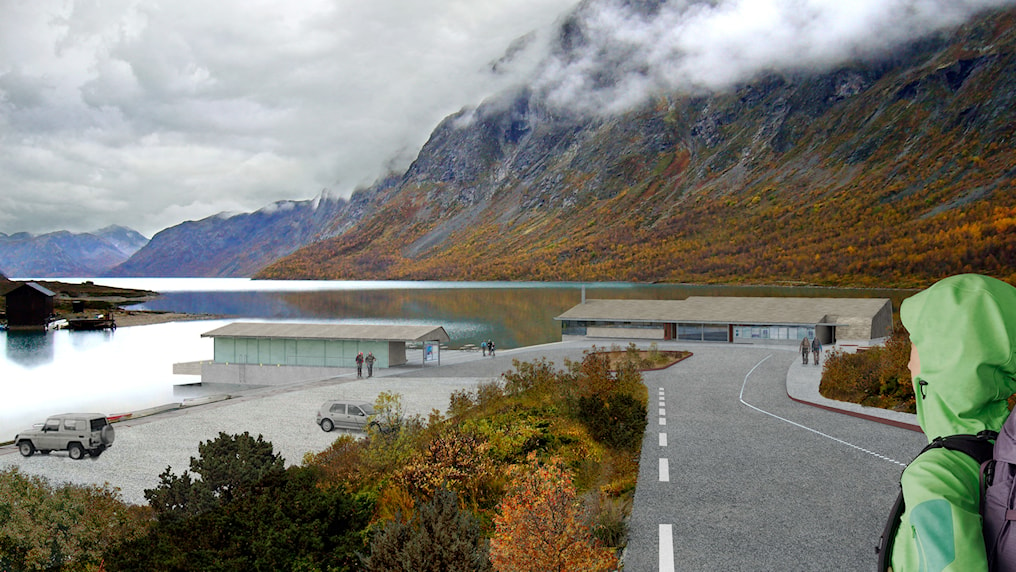 The building completes the major investment at Gjende, one of the major Norwegian tourist attractions to be given a solid boost through the NPRA's Scenic Routes programme. The aim of the initiative is to strengthen the competitiveness of Norwegian tourism locally, regionally and nationally.
The completion of the Scenic Route facility at Gjende includes a new service building with a kiosk, café, and public toilets, as well as a kitchen, storage facility, staff room and technical rooms. The surrounding outdoor area will be developed simply and aesthetically.
The building will have a size of approx. 350 square metres, with facades in wood and glass and a timber roof cladding. The foundation walls and concrete floor are already in place. The next step will be to erect the walls and the roof structure. The cost limit for the service building is NOK 45-50 mill., financed from Scenic Route funds. The new service building will be finished in 2023.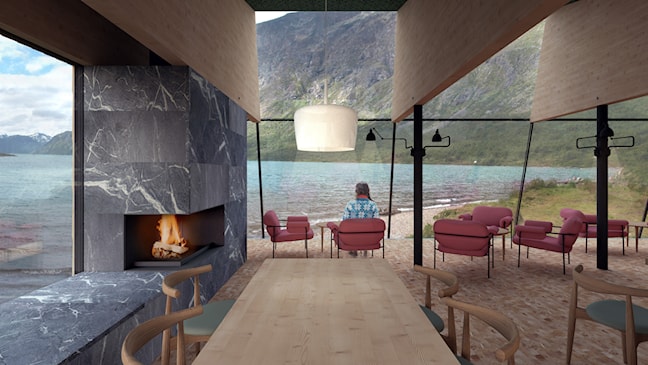 The new building concludes the NPRA's investment in the Scenic Route facility at Gjendeosen, and makes it a complete mountain terminal for the many visitors from home and abroad, more than 60,000 this summer alone. Most of these take the boat along Lake Gjende to walk and experience the Besseggen ridge.
In the first construction phase up to and including 2019, a new solid quay was built for the Gjende boat, along with a functional storage facility designed to meet practical needs while also reflecting the mood of the scene.
The main car park at Gjendeosen was moved to a larger parking area at Reinsvangen, and equipped with a service building with toilet facilities and bicycle parking, as well as a small kiosk/rest hut. With the new service building Gjendeosen with its distinctive architecture will emerge as one complete, integrated attraction.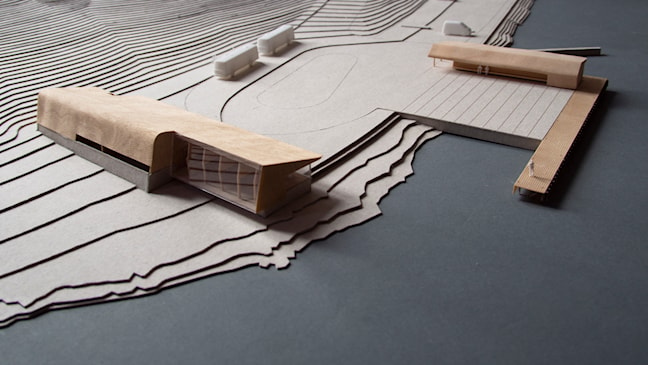 The developments at Gjende, along with the completion of the projects at Vøringsfossen on Scenic Route Hardangervidda and Torghatten on Scenic Route Helgelandskysten, are the largest projects included in the Norwegian Scenic Route investments in the years to come.
The other major attractions that have so far been completed are Trollstigen and Gudbrandsjuvet along Norwegian Scenic Route Geiranger-Trollstigen, Steinsdalsfossen in Hardanger, Allmannajuvet in Ryfylke, Eldhusøya along Atlanterhavsvegen (Atlantic Road) and Steilneset in Varanger.
Contracting client: NPRA
Architect: Knut Hjeltnes Sivilarkitekter MNAL
Contractor: Brun Bygg AS