NEW SERVICE BUILDING AT BRUNSTRANDA - NORWEGIAN SCENIC ROUTE LOFOTEN
The Norwegian Public Roads Administration has invited tenders for the construction of a new service building with outdoor facilities at Brunstranda.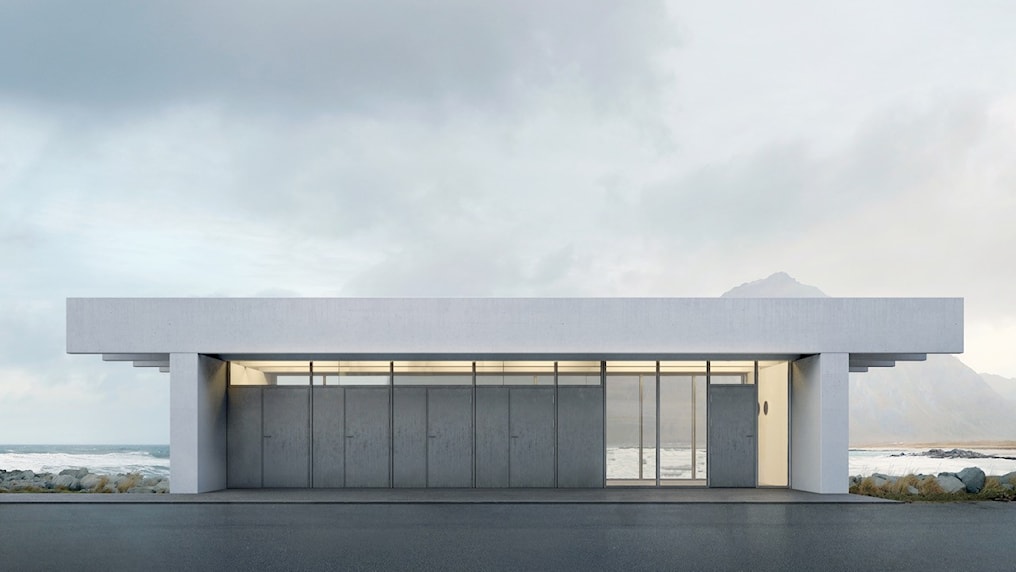 Norwegian Scenic Route Lofoten runs from Raftsundet in the east to Å in the southwest. The route is a drive through a well-established tourist destination with magnificent scenery, a vibrant coastal culture and midnight sun.
Along the coast, the ocean waves beat against the shore, and Brunstranda/Skagsanda are attractive places for surfing and kiting.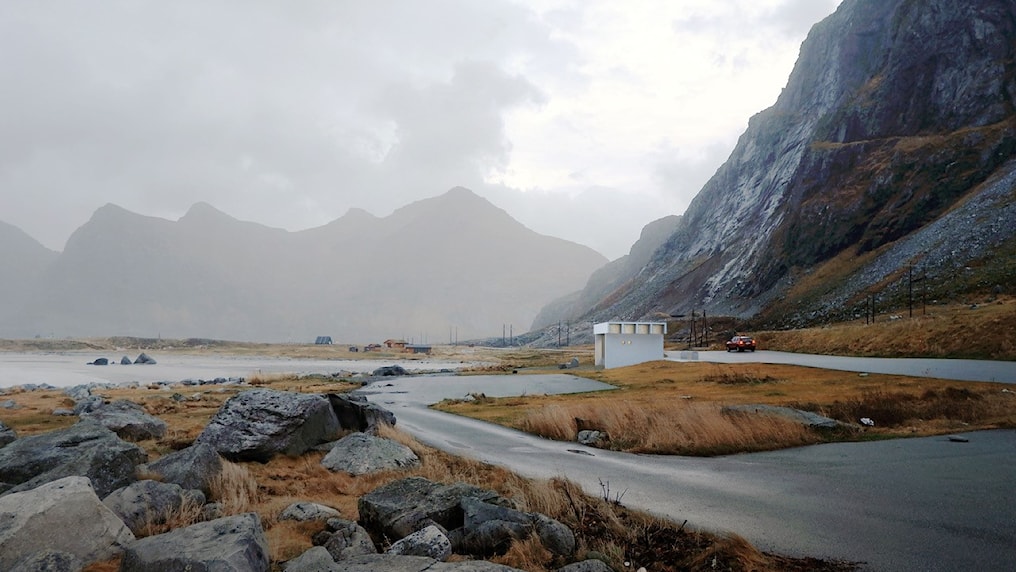 The old service building from 1955 at Brunstranda is to be demolished and replaced by a new building on the same plot. The new service building is to have two toilets and one disabled toilet, a technical room and a lounge. The lounge is to provide shelter from the elements while at same time the ocean can be experienced from inside the building.
In connection with the service building, there will be bicycle parking facilities and a container for recycling and a container for waste disposal.
The service building is to comply with universal design requirements.
The outdoor facilities are to be improved with a furniture zone below the building. This area will be connected to the building and the parking area through a universally designed path. Recreation areas will be provided with grass pavers and furniture. The project will also include improvement of existing traffic areas.
The new service building with outdoor areas is scheduled for completion by the end of this year.
Architect: Studio Vatn & Jørgen Tandberg Arkitektur