Hereiane
Rest area Hereiane is located on the Folgefonn peninsula. An area where ice-scoured rocks and twisted pine trees reach from the fjord up to the mountains.
Landscape architect:

3RW - Susanne Puchberger

Finished:

2008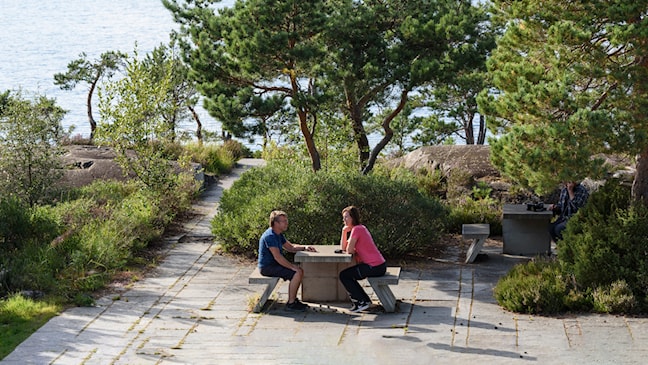 The service building at Hereiane, located between Svåsand and Herand in the Hardanger region, is one of the most spectacular of its kind in Norway. The facilities, which offer a view over the fjord, have been built in diamond-cut Jondal shale, with the rough side facing inwards and the smoothly cut side outwards. The cutting process was made especially difficult, since two of the corners are not right angles. The building has yellow doors and is placed on a bright yellow base. Children can play on a small climbing mound, modelled on the peak in the background.