Bergsbotn
When you travel across the island of Senja along Road 862, the vantage point at Bergsbotn is the first place where you can once again see the ocean.
Architect:

Code arkitektur

Finished:

2010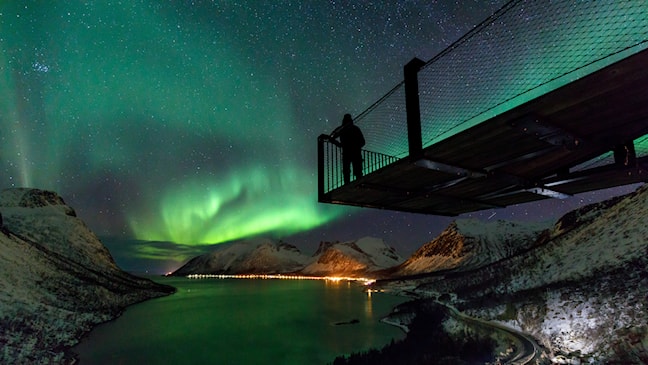 The viewing platform is a steel construction with a wooden cover, 44 metres in length. The construction dramatizes the experience of the location and the view. In high winds, you can observe how the frontal part moves and sways in the wind. The vantage point is accessible for wheelchair users.
Tungeneset
Tungeneset on the island of Senja is located on National Road 862 at the tip of a promontory between two fjords.
Architect:

Code arkitektur

Finished:

2008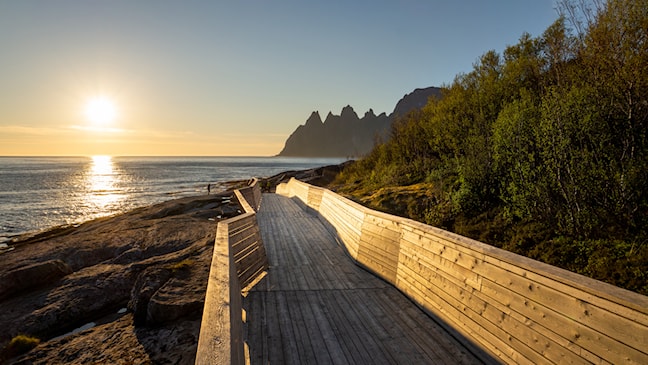 The rest area is a popular spot to experience the midnight sun and the spectacular view, with the Arctic Ocean to the west and the Okshornan row of peaks to the north. A walkway built of Siberian larch invites you down to the waterline, making nature accessible and tangible. The railing surrounding the car park is lit up during the dark season. The service facilities have been given a highly visible placement to mark the location for motorists, but when seen from down by the waterline its profile blends in with the landscape.
Utsikten
Utsikten at Gaularfjellet is one of the magnificent vantage points along this route.
Architect:

Code arkitektur

Finished:

2016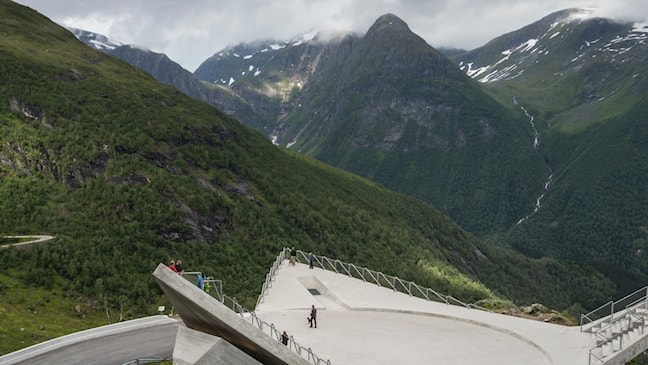 The rest area is located on the top of the ascent from Vetlefjorden when driving towards Moskog. From this point, you can enjoy a spectacular view over a verdant and scenic landscape, through which National Road 13 winds up the hillside. The main objective of this rest area is to provide a vantage point whose design makes optimal use of the location. The vantage point will mainly be constructed in the form of a triangular concrete platform with corners pointing north, south and west. The idea is to establish a form that encourages physical activity, but that can also be used actively as a social and cultural arena.