Hågå
An artwork about communication.
Artist:

Jan Freuchen

Finished:

2016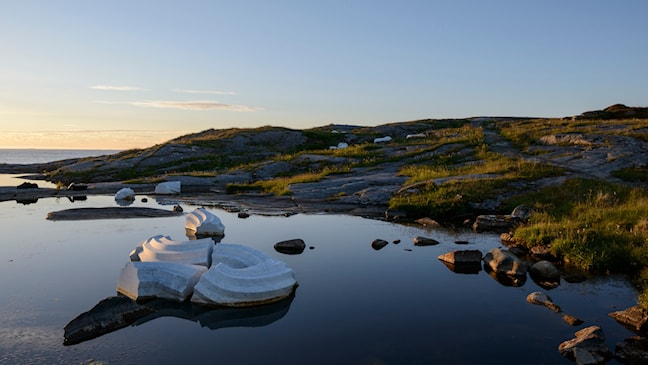 "Columna Transatlantica", which is presented at Vevang along the Atlantic Road, has been created by Norwegian artist Jan Freuchen. The artwork is about communication, including the history and the cultural weave between countries.
The artwork consists of 40 marble elements that have been placed in a winding and broken line on the islets at the edge of the sea. The installation can be interpreted in a number of ways – as part of a toppled Greek column, as part of a mythical creature from the ocean, as debris from the oil installations in the North Sea or as fragments of writing. The elements have «stranded», and they can be found in a pond, and in cracks and crevices on the smooth coastal rocks by the ocean.