Havøysund Artwork
Untitled
Artist:

Roni Horn

Architect:

Finished:

2021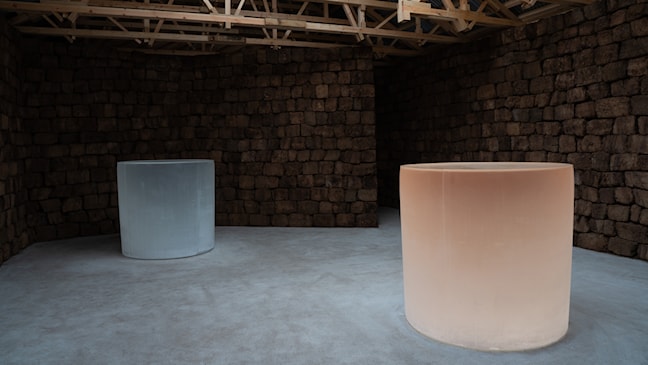 Untitled ("I hated the mountains and the hills, the rivers and the rain. I hated the sunsets of whatever colour, I hated its beauty and its magic and the secret I would never know. I hated its indifference and the cruelty which was part of its loveliness.")
American artist Roni Horn is based in New York and is one of the most sought-after artists of our time. Her work is exhibited in art galleries and museums around the world. The artist has created two large glass objects, each of 4.9 tonnes, with a height of 133 cm and a diameter of 142 cm. One has a cool bluish colour; the other is warm peach.
Their massiveness and volume are striking. The objects exude silence in a weather-beaten and beautiful corner of the world, where the variations of light - midnight sun, northern lights and winter darkness - are constantly creating new moods.
The idea of the Norwegian Scenic Routes to establish a work of art in Havøysund is linked to the fact that this is where the road ends. The road out here invites you to experience the magnificent landscape. To continue from here, you would have to go by boat. Roni Horn's art invites visitors to continue their journey in their imagination.
(Quote in the title: from Wide Sargasso Sea by Jean Rhys, 1966).
Artist: Roni Horn
Completed 2013 - 2015