Farstadsanden
Farstandsanden is a popular outdoor recreation area, with trail connections to Nordneset Lighthouse and Julshamna.
Architect:

Rever & Drage

Finished:

2020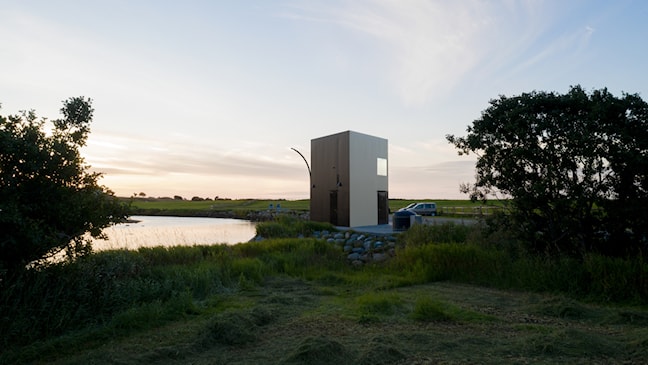 The existing toilet facilities were shabby and rundown, and the car park by the extensive sandy beach was too small.
In order to highlight the long lines of the landscape, we have put up a pine heartwood fence with aluminium poles along the area. The fence also helps to lend structure to the parking area, define the trail and reduce traffic on the protected sand dunes. The toilet building is clearly visible in the parking area, but should not detract too much attention from the simple fence. The location of the toilet building within the area and its interior design were determining factors for the choice of the triangular shape. The building has a surface consisting of seawater-resistant aluminium. At the far end of the parking area there is a barrier that will allow tractors to pass but hinder other traffic. The parking area consists of reinforced grass, which creates a friendly expression.