Rest area and viewpoint
Vøringsfossen

GPS, Vøringsfossen:
60.426282, 7.255075
Partially wheelchair accessible.
The toilets at Vøringsfossen are closed in winter from November to the beginning of April.
The waterfall and the dramatic transition between fiord and mountain plateau make quite an impression.
Vøringsfossen is perhaps the best know waterfall in Norway. Vast quantities of water here plunge 182 metres down from the Hardangervidda plateau to the Måbødalen valley.
If you want to see Vøringsfossen from the bottom of Måbødalen, you can park at Fossatromma and follow the old road down to the old waymarked trail from 1872 leading into the waterfall. The waterfall can be very loud, especially when discharge is great, and the drizzle from the waterfall can make the experience rather cool in more ways than one. From the main road it takes half an hour to walk to the waterfall.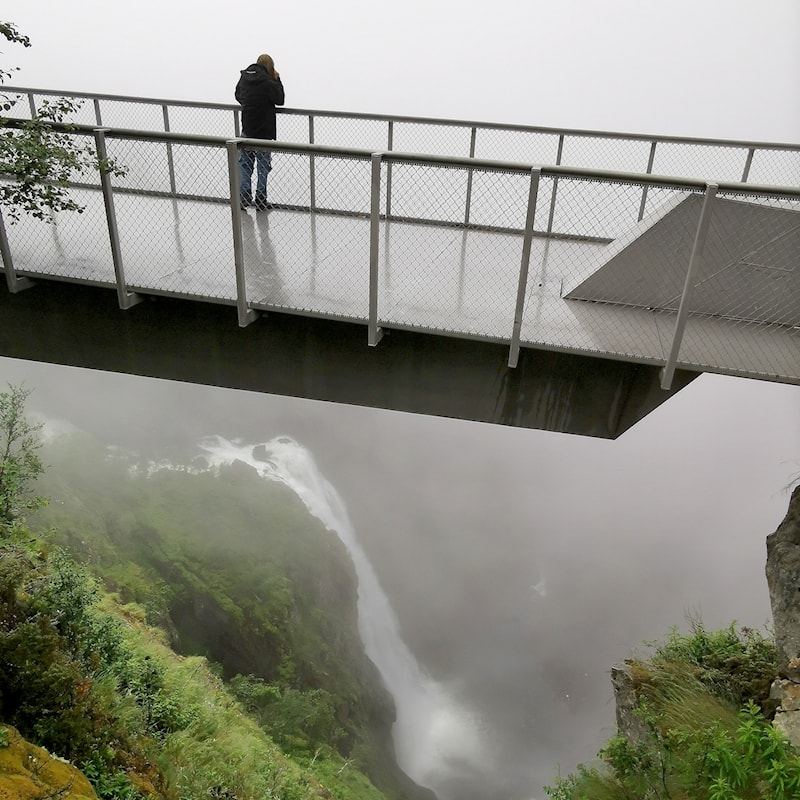 Photo: Jarle Wæhler, Statens vegvesen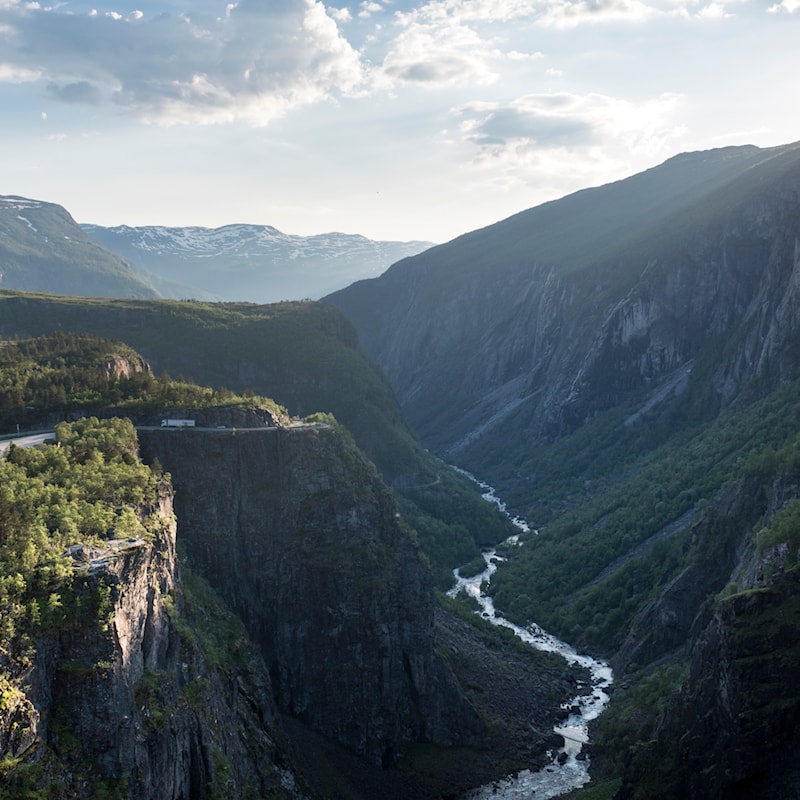 Photo: Silja Lena Løken, Statens vegvesen
Photo: Norfilm as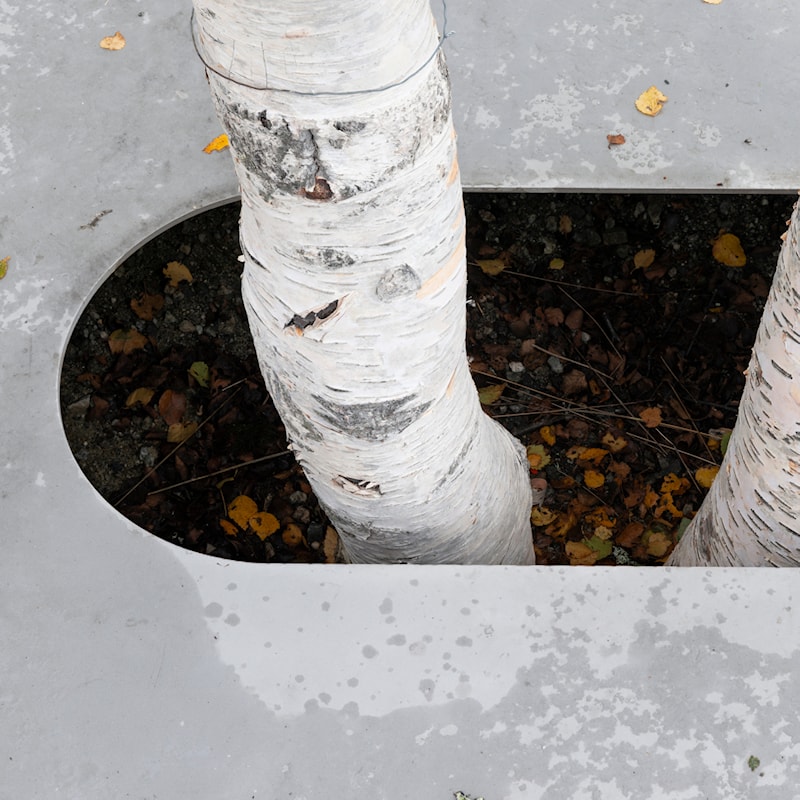 Photo: Per Berntsen, www.perberntsen.com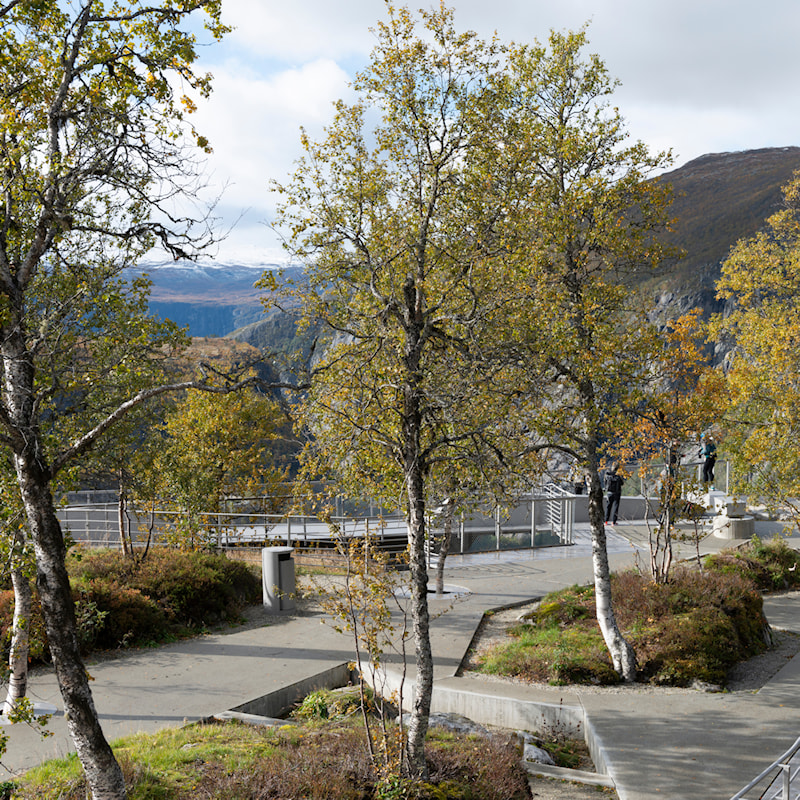 Photo: Per Berntsen, www.perberntsen.com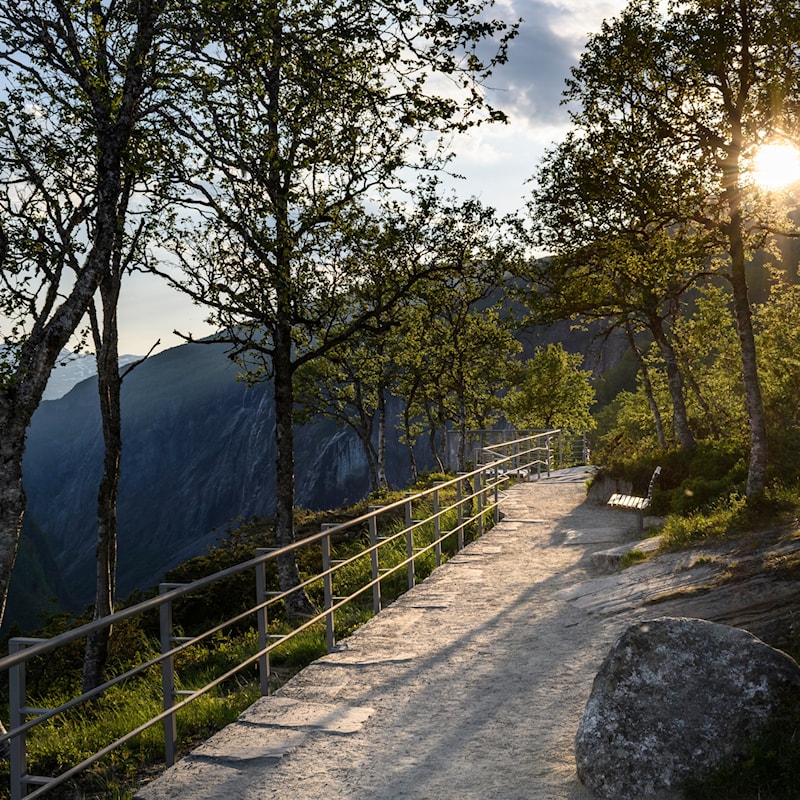 Photo: Silja Lena Løken, Statens vegvesen