Rest area and viewpoint
Hestad

GPS, Hestad:
61.331965, 5.935847
Partially wheelchair accessible.
The toilet facilities are closed for the winter from end of October to the beginning of May.
Hestad rest area is a great place to stop along the scenic route over Gaularfjellet.
The area is situated on the north side of Lake Viksdalsvatnet in a beautiful protected landscape area. The service building is shaped like three small towers that protrude from the landscape.
From the building there are two paths. One runs on an elevated ramp out on a shallow in the water, the other runs along the water's edge in the protected area. The walk has stops along the way where seating and information is available.
About 300 m from the rest area is Hestad Chapel. The small, stained wooden church and the area around it are protected by law. There was a stave church at Hestad from 1327, which was replaced by today's chapel in 1805. Parts of the timber in the chapel comes from the old stave church.
When snow melts in springtime and when there are large amounts of rain, usually in the spring and early autumn, the lake expands and may flood the rest area.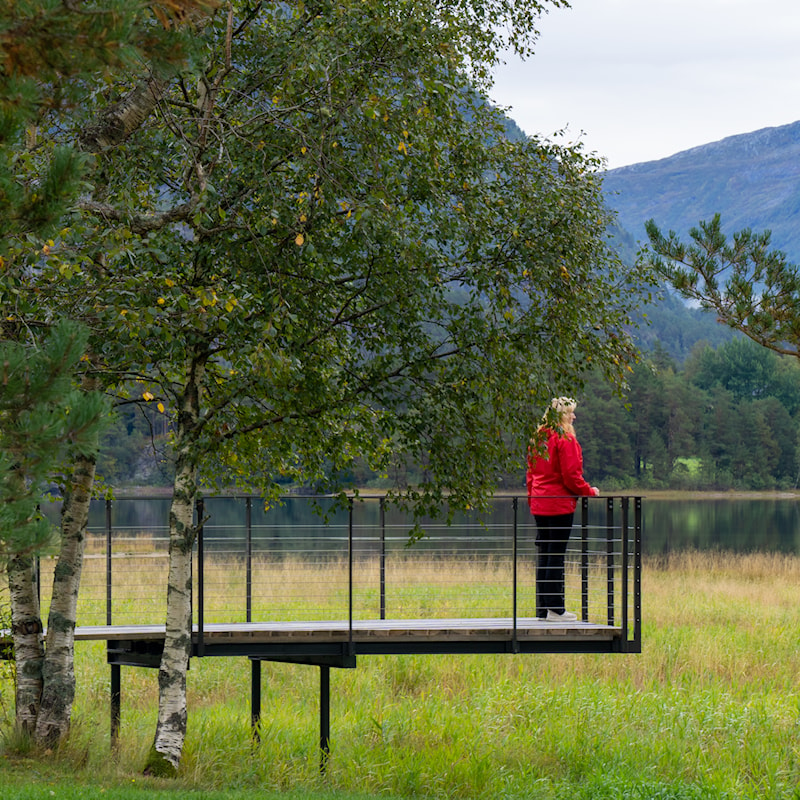 Photo: Frid-Jorunn Stabell, Statens vegvesen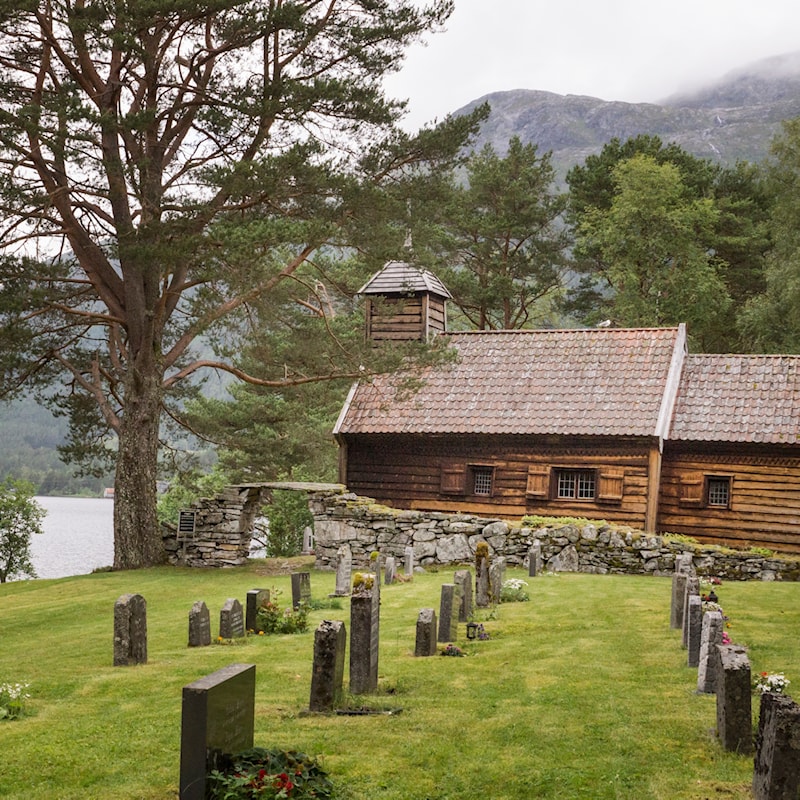 Photo: Trine Kanter Zerwekh, Statens vegvesen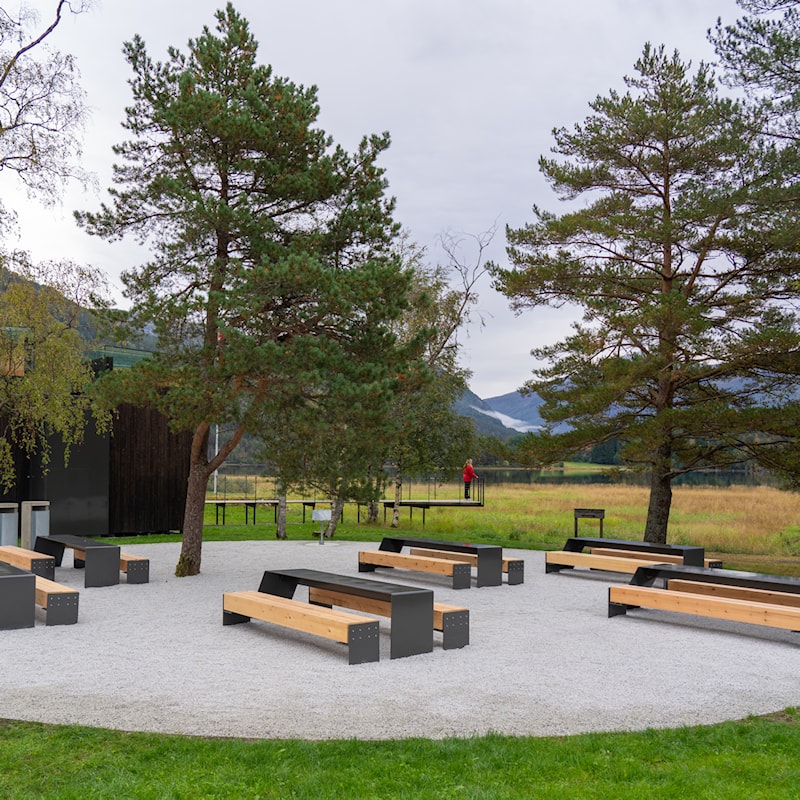 Photo: Frid-Jorunn Stabell, Statens vegvesen