Rest area and viewpoint
Hestad

GPS, Hestad:
61.331965, 5.935847
Partially wheelchair accessible.
The toilet facilities are closed for the winter from end of October to the beginning of May.
Hestad Chapel is located on a promontory between Viksdalsvatnet lake and the Hestadfjord.
This little sun-browned church and the surrounding area are listed. A stave church stood at Hestad from 1327 until 1805, when it was replaced by the present chapel whose timbers stem partly from the old stave church.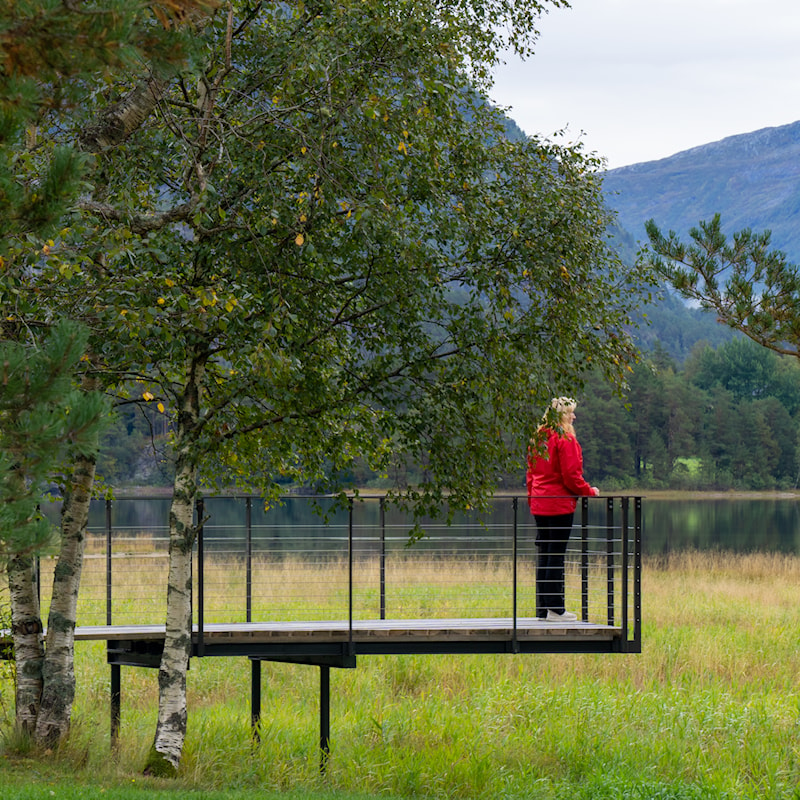 Photo: Frid-Jorunn Stabell, Statens vegvesen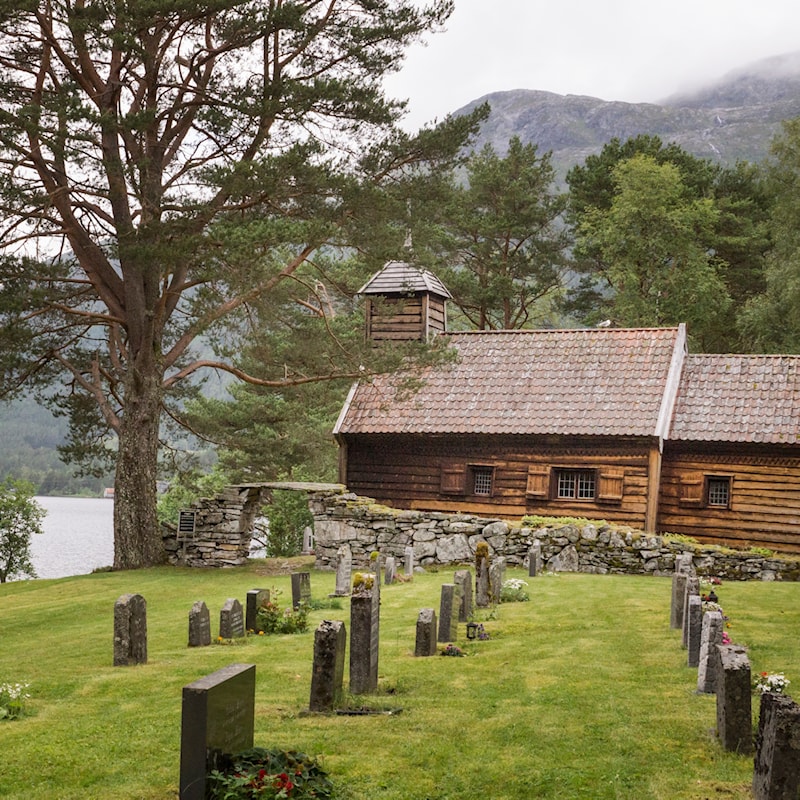 Photo: Trine Kanter Zerwekh, Statens vegvesen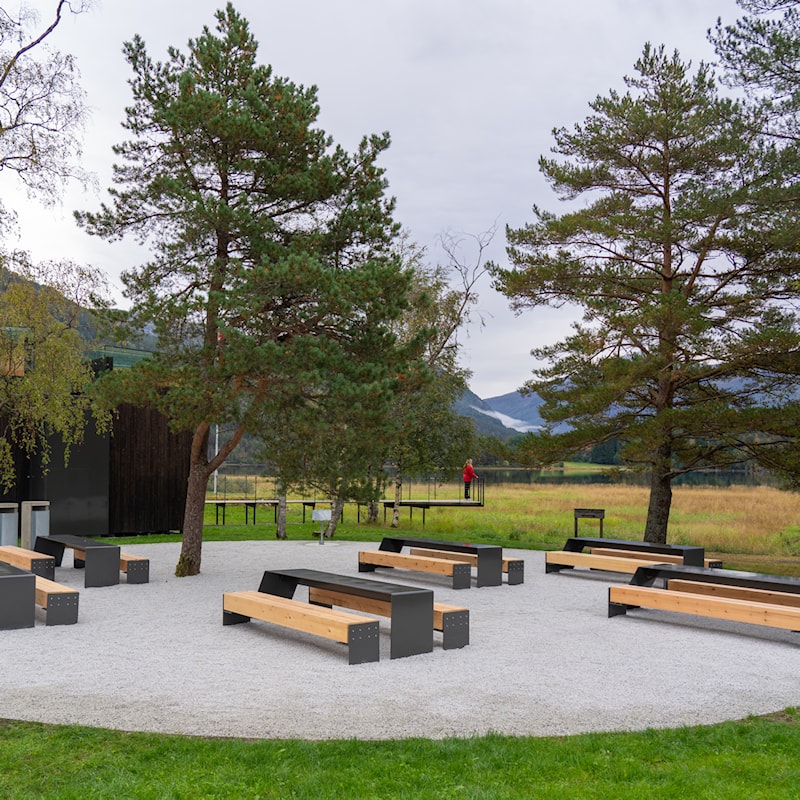 Photo: Frid-Jorunn Stabell, Statens vegvesen