Rest area and viewpoint
Torsnesstølen

GPS, Torsnesstølen:
61.336782, 6.434813
Not wheelchair accessible.
The artwork of Marianne Heier consists of ten wells. One of them is located here at Gaularfjellet, which is a very wet area.
The other nine are located in Malawi, where there is a short supply of clean water. The title refers to an optical phenomenon in which an object located behind the horizon is visible due to the curvature of the earth and the optical refraction of the atmosphere. In the artwork Mirage, the water represents both a specific element and a metaphor for the distribution of world Resources.
The wells in Malawi have been realised in collaboration with UNICEF.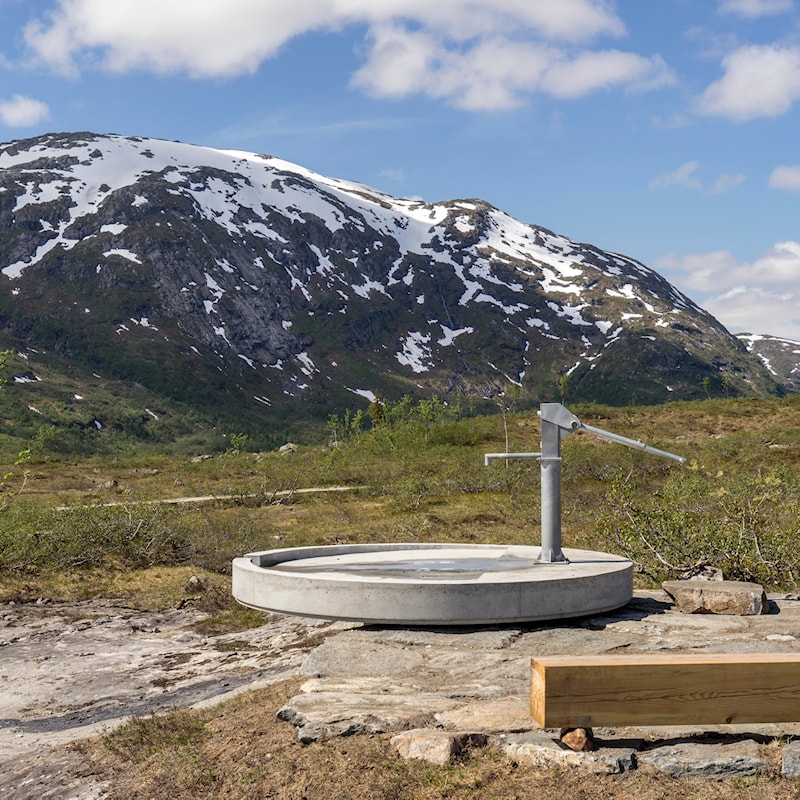 Photo: Jiri Havran, Statens vegvesen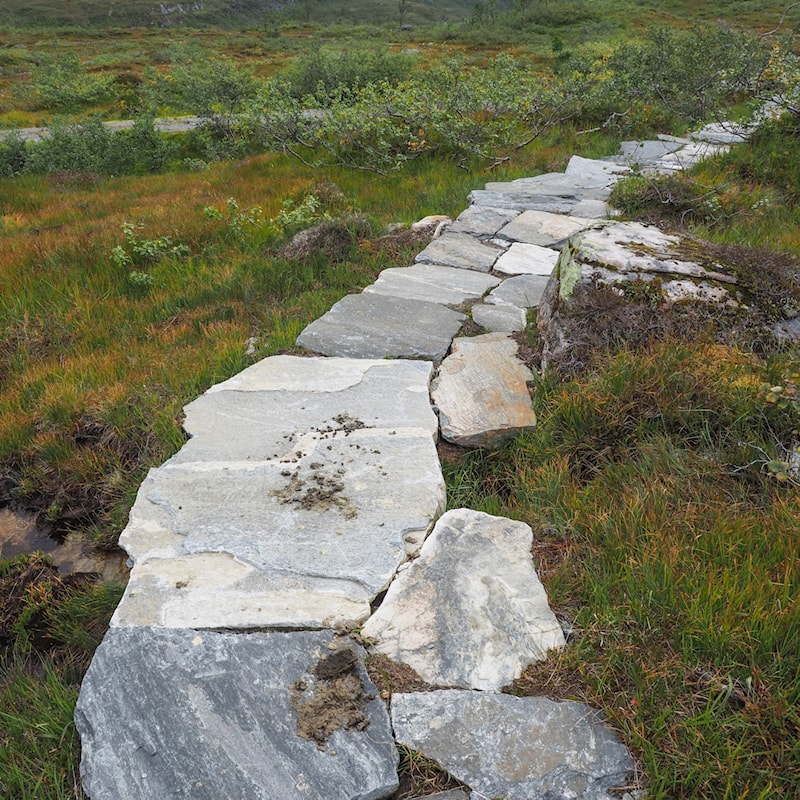 Photo: Therese Ruud, Statens vegvesen